How To Get In And Out Of Your Bath Safely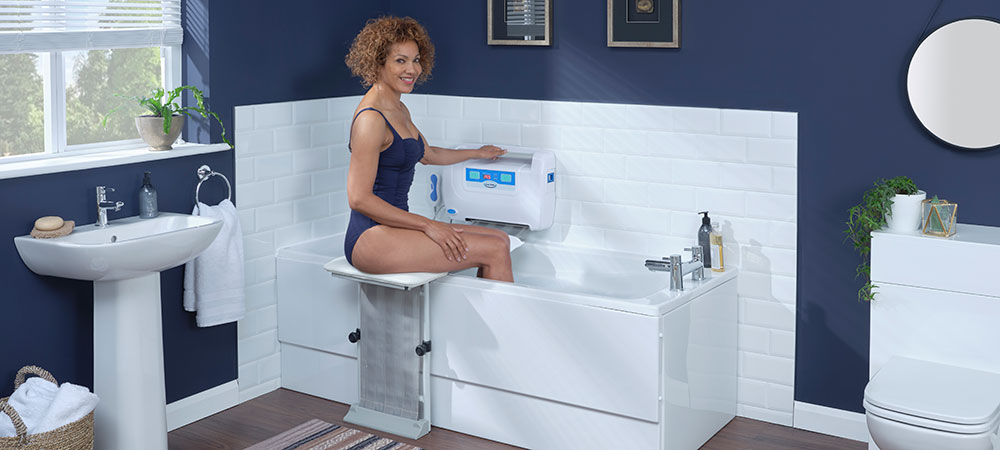 Are you or a loved one finding it increasingly difficult to get in and out of your bath safely? If you feel unsteady on your feet, this quick guide outlines options that could help you bath safely.
The best way to enable that you can get in and out of your bath safely is to ensure that your bathroom is able to accommodate your individual needs and requirements as you get older. This can be achieved by doing the following:
Purchase a non slip mat
Areas by your bath can be slippy and hazardous when wet.
To help maintain your safety whilst getting in or out of the bath, we would recommend buying yourself a non slip mat.
This will help you maintain your balance and prevent you from slipping.
Install grab bars
A major concern for people when getting into or out of the bath is staying steady whilst lifting their legs up over the bath edge.
One way to overcome this is by installing grab bars
Many people opt for grab bars fitted by their bath which can be used to steady yourself as you get into or out of a bath.
Get a bath lift
Whilst slip mats and grab bars are helpful if you are confident your legs can support you, a long term solution you may want to consider is a bath lift.
As its name suggests, the Easy2Bathe bath lift raises you in and out of your bath safely, securely and easily.
The main cassette unit is bolted securely to the wall of your bathroom and the seat fixed to the floor.
A powerful motor inside the cassette then lowers or raises you, taking you right to the bottom of your bath.
Keep it Bright
Slips and falls often happen when there isn't enough light to see.
Easy2Bathe provides a bath lift which can help you get into and out of your bath with ease:"It is hard to admit sometimes that doing things that for years you have taken for granted are now a danger to your health, especially if that includes taking a bath. When you give in and look for help a friendly and understanding response is what you need to have to help make decisions. From the start to finish my experience with the Easy2Bathe team was just that. No hard sell, and no mess. A very neat and easy to use product that has made my life less stressful and much more relaxing at bath times." Mrs Daniels
To learn more about how the Easy2Bathe could make day to day life a little easier, click here to request your free brochure.
If you're worried about yourself or a family member falling in the bathroom, you'll want to take steps to prevent this. Discover how to take care...