We understand it's difficult discovering which products are right for you. That's why we offer all our potential customers the opportunity to try our Easy2Bathe bath lift out before buying.
Our home demonstrations are no obligation, meaning you don't need to feel any pressure into buying. If it's not right for you, we wouldn't want you to have it. We are not happy for anyone to buy unless we are sure it can be used without difficultly
Our dry demonstration means it can be carried out in the comfort of your own living room. It gives you the chance to test out the easy2bathe bath lift to see if it works for you.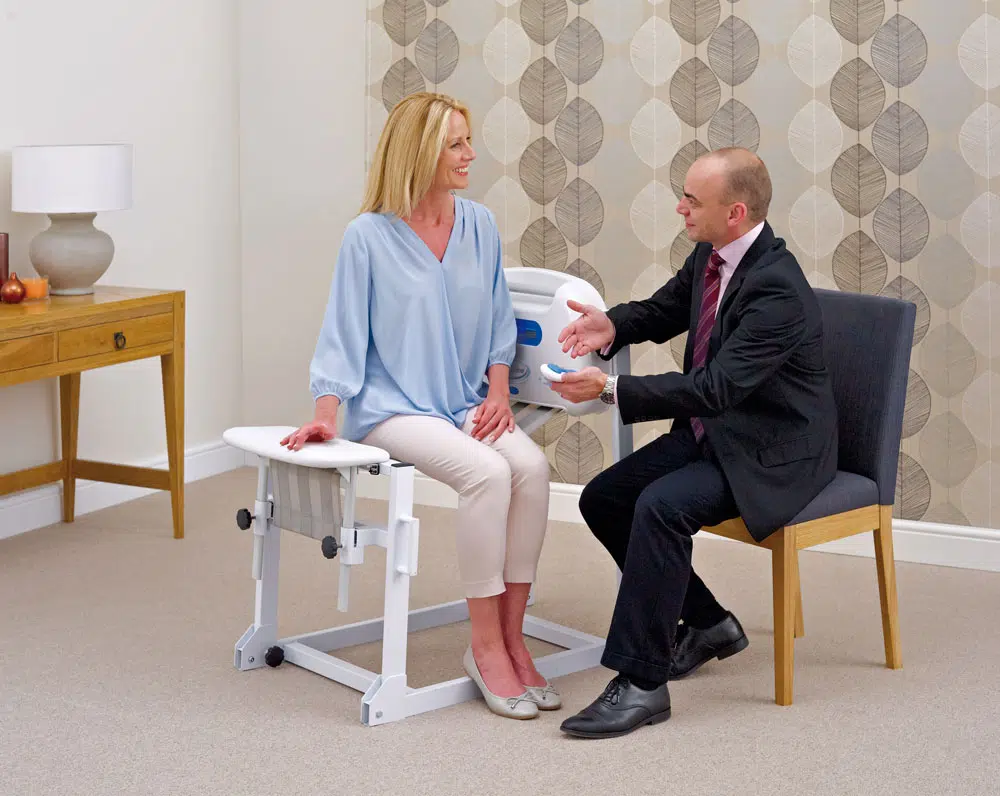 There's really no obligation to buy. If you're interested in trying out an Easy2Bathe bath lift then book a FREE dry home demonstration with us today and we book you in and take care of the rest.
We understand that if you live alone, you may feel a little uncomfortable with someone coming into your home but rest assured our professional advisors are kind and friendly individuals who want to help you with your independence. If you want a friend or family member with you, we actively encourage this so it isn't a pressured environment.
If you're interested in how an Easy2Bathe bath lift can help you to bathe safer and want to try it out for yourself, book a free no obligation home demonstration today.
Book your FREE home demonstration here