3 Surprising Benefits of a Battery Powered Bath Lift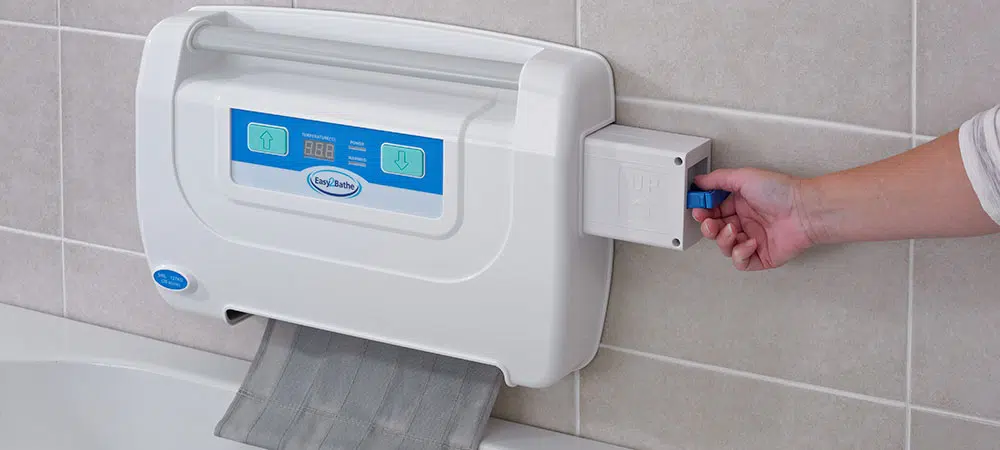 It is hard to admit that doing things that for years you have taken for granted, are now a danger to your health. Especially if that includes taking a bath. When the time comes for you to look for some extra support when getting in and out of your bath, a battery-powered bath lift could be exactly what you are looking for. In this blog, we explore 3 benefits that a battery-powered bath lift can provide you so you can enjoy bath time once more:
What is a Battery Powered Bath Lift?
A Battery Powered Bath lift is a motorised device designed for use by the elderly and those who find that getting into and out of a bath has become increasingly difficult.
With its use, access becomes safe and easy. Operated by two control buttons it will gently lower and raise the bather into and out of the bath when the user is seated on the reinforced polypropylene seating belt. This flexible belt is firmly secured to a winding shaft within the cabinet case and the other end anchored to a sturdy floor fitting at the side of the bath.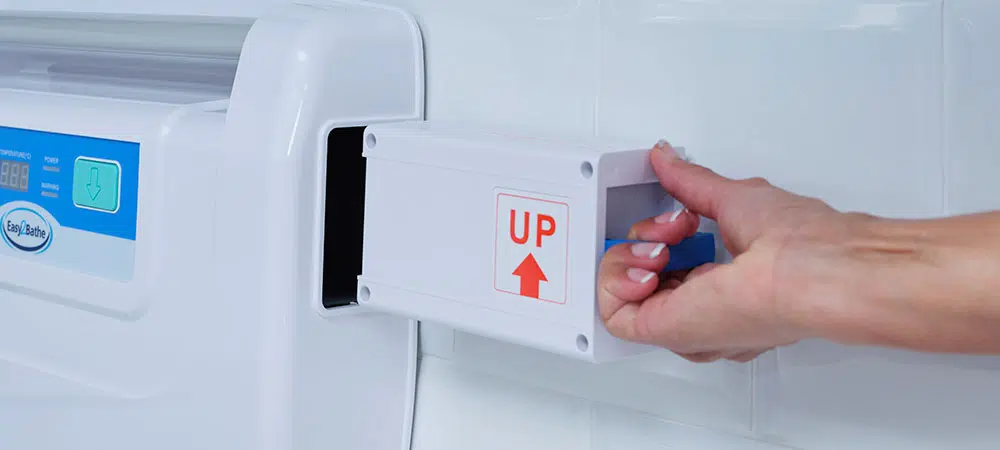 Battery Powered Bath Lift Features
Fits onto your existing bath
Lowers and raises you via the easy-to-use control buttons on the main unit or the handheld controller
Retractable for conventional use
No mains electricity supply is required in the bathroom- the unit is powered by a 24-volt DC rechargeable battery pack
A water thermometer with a submersible probe is fitted which states the temperature of the water, to avoid the risk of scalding
A safety feature is built into the bath lift which prevents excessive tensioning if the control button is held down too long when stretching the belt across the bath
For easy identification, a red band will appear when the belt is at its maximum length. This indicates you must stop lowering the belt
Easy to clean outer casing.
Advantages of a Battery Powered Bath Lift
1. Battery powered bath lifts are incredibly easy to install
One concern you may have with adapting your bathroom is the amount of change that may be required to make it more suitable for your needs. With a battery-powered bath lift, fear no more!
A battery-powered bath lift includes a seat attached to your bath which you sit on. It, therefore, requires no plumbing or building work and takes under one hour to be fitted to the side of your bath. Easy!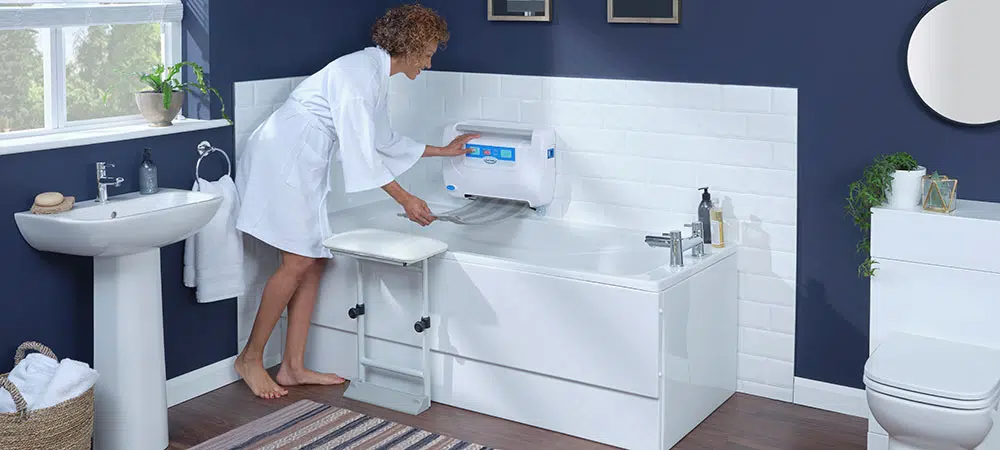 2. Battery powered bath lifts are designed to allow you to enjoy full depth bathing
Not only are battery-powered bath lifts incredibly easy to install, but they also allow you to finally enjoy a long comfortable soak too.
Many other bathing aids are intrusive, so you can't fully relax into the bath. With the touch of a button, The Easy2Bathe bath lift gently lowers you in and out of your bath. This allows you to enjoy a full depth bath, with the added bonus of doing so independently, safely, and in the comfort of your home.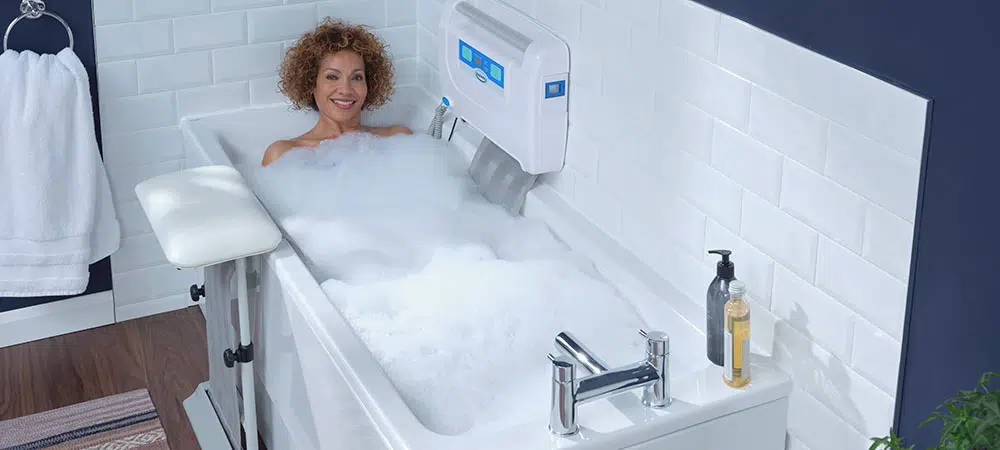 3. Battery powered bath lifts are designed with your safety in mind
Why worry about bathing when it should be a pleasurable experience? Bathing without risk is a wonderful feeling and can be easily achieved through The Easy2Bathe bath lift.
The Easy2Bathe battery-powered bath lift offers the following safety features:
Lifts you in and out of your bath safely
Handrail allows safe support at all times
Built-in LED temperature display
To learn more about how the Easy2Bathe could make day-to-day life a little easier request a brochure for more information.
When you're young you don't realise how dangerous a bath is until your mobility decreases. Read to find how to get in and out a bath safely...