Bath lifts are a cost-effective way to improve the accessibility of your bath and are so easy to use. A discreet unit is attached to your wall that is operated by a simple remote control that simply lowers you in and out of your bath. This enables you to have a full depth bath laying down.
Easy2Bathe Bath Lift Features
Enjoy the benefits of a soak in your own bath again! The Easy2Bathe® bath lift is the easy low-cost solution to enjoying safe bathing again.
As the name suggests, the Easy2Bathe® bath belt lift raises you in and out of the bath safely, securely and easily. The unit is attached securely to the wall of your bathroom and the seat is fixed to the floor.
Unlike a walk in bath or shower, there is no need for expensive alterations to your bathroom.
A powerful motor inside unit then lowers or raises, taking the user right to the bottom of the bath so you can enjoy a full depth bath. As the belt retracts fully, the bath can be used by other members of the household in the conventional way.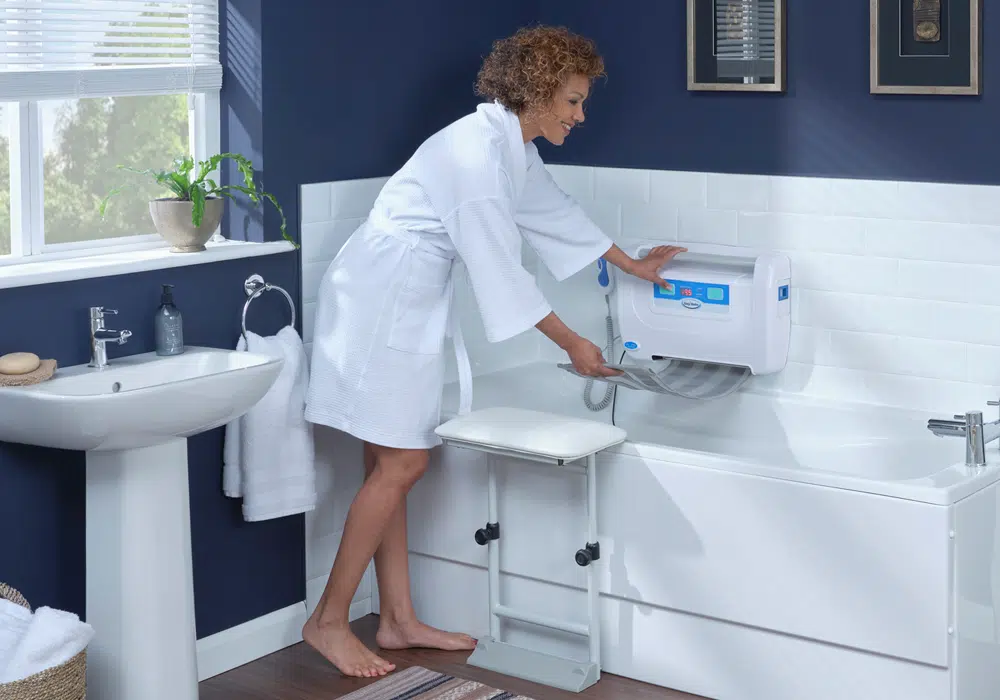 The fully retractable belt means that other people are able to use the bath without inconvenience.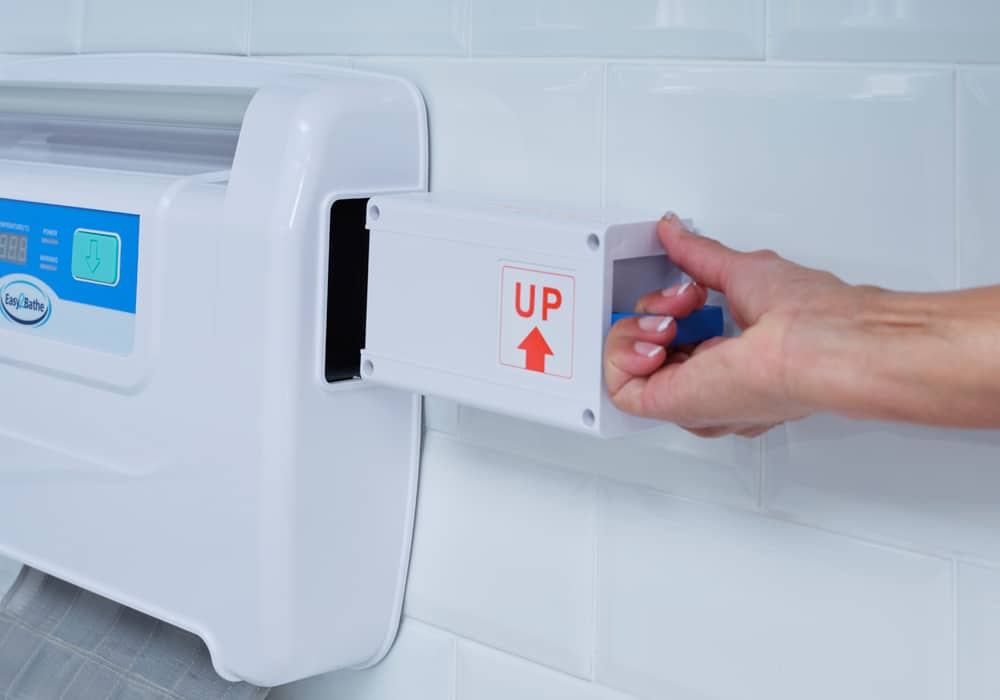 No electrics are needed. The Easy2Bathe operates with a rechargeable battery which provides at least 20 baths between charges.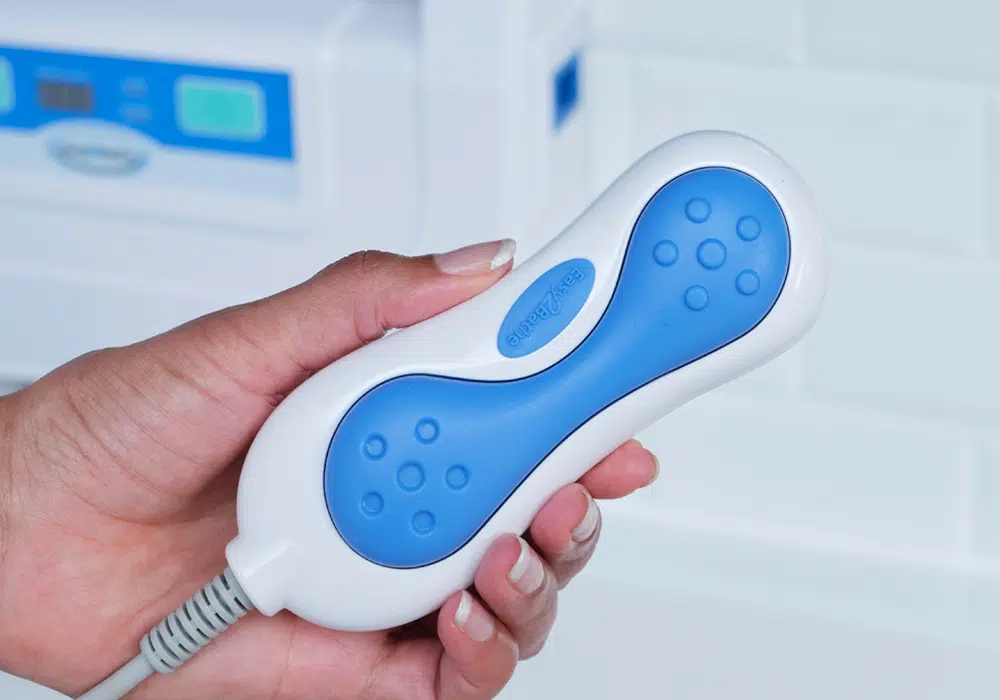 The easy to use hand set lowers and raises you in and out of your bath at the simple touch of a button.
The Easy2Bathe built in thermometer measures the temperature of the water so you can get it just right before you get in.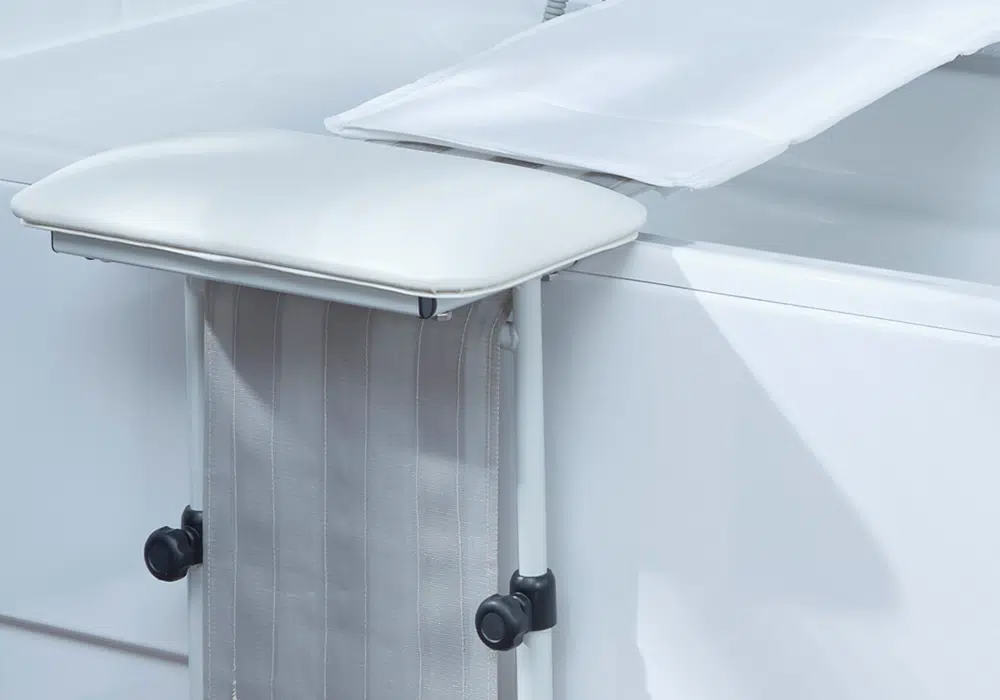 Featuring a non slip seat to easily transfer across to the belt.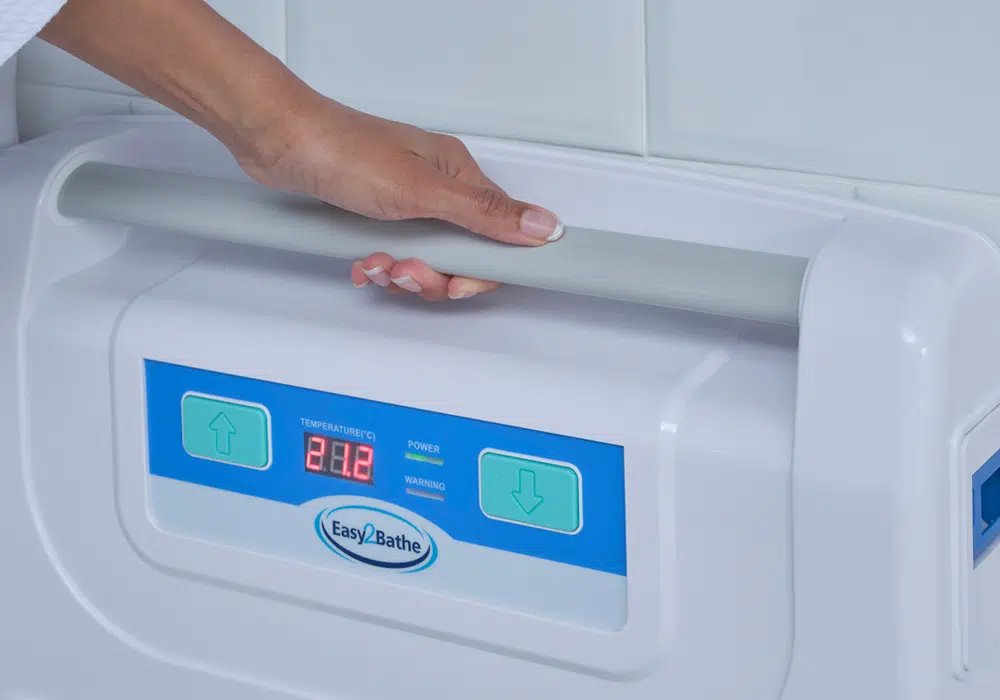 Hold onto the secure handrail as you lower yourself down.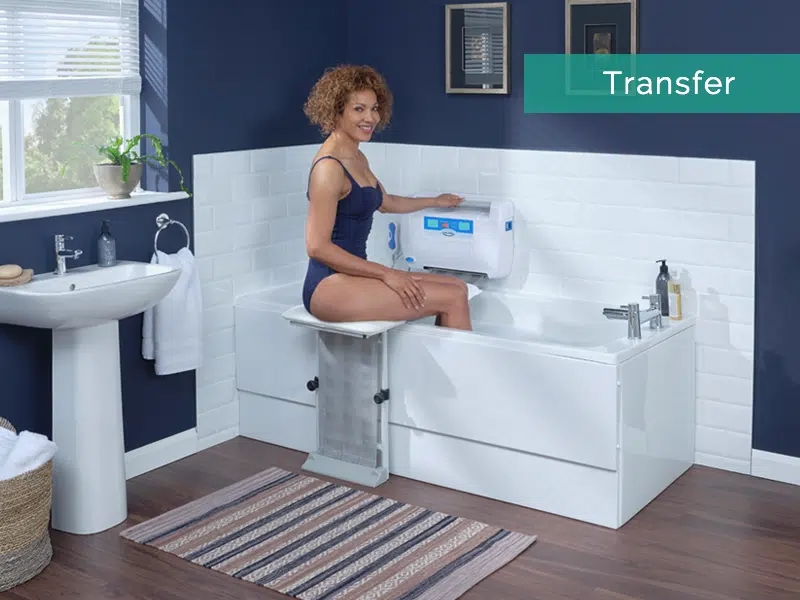 Sitting on the transfer seat, hold onto the handrail to gently swing your legs over the bath side and into the bath.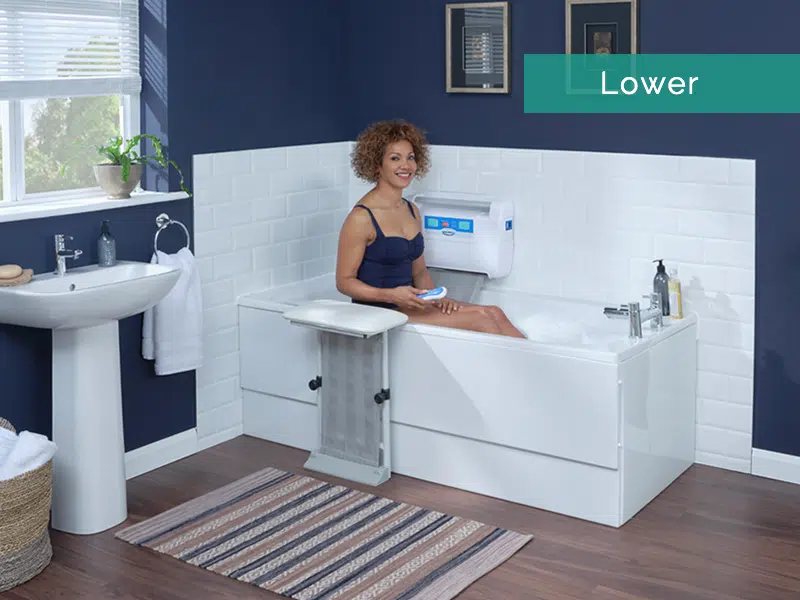 Using the handset, or the buttons on the unit itself if you prefer, gently lower yourself into the bath until you reach the bottom.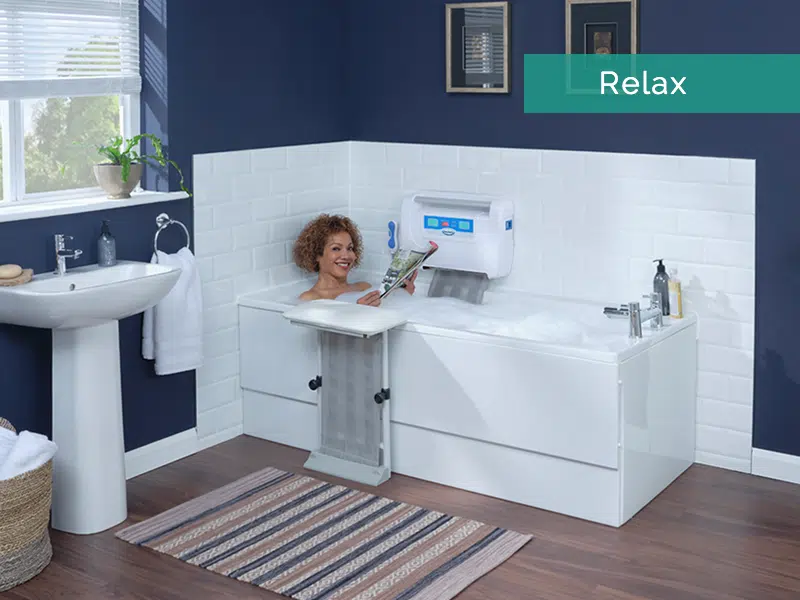 Relax and enjoy the pleasures of a full depth bath.
If you want to find out more about the Easy2Bathe bath lift, request a free brochure or book your free home demonstration today.