One key feature of Easy2Bathe is that it fits into your existing bath! No builders or plumbers need to be involved and no large changes need to be made to your bathroom, saving you time and money. The Easy2Bathe bath lift is a fantastic alternative to a walk in bath. The unit simply fits to the wall next to your bath and the transfer seat is fitted easily next to your bath.
The retractable and compact system is slimline, discreet and attaches to your bathroom wall. This means that your bathroom will barely look any different to before. This means that it is a more simple bathing solution than the likes of a walk-in bath which would require a whole new bathroom change up.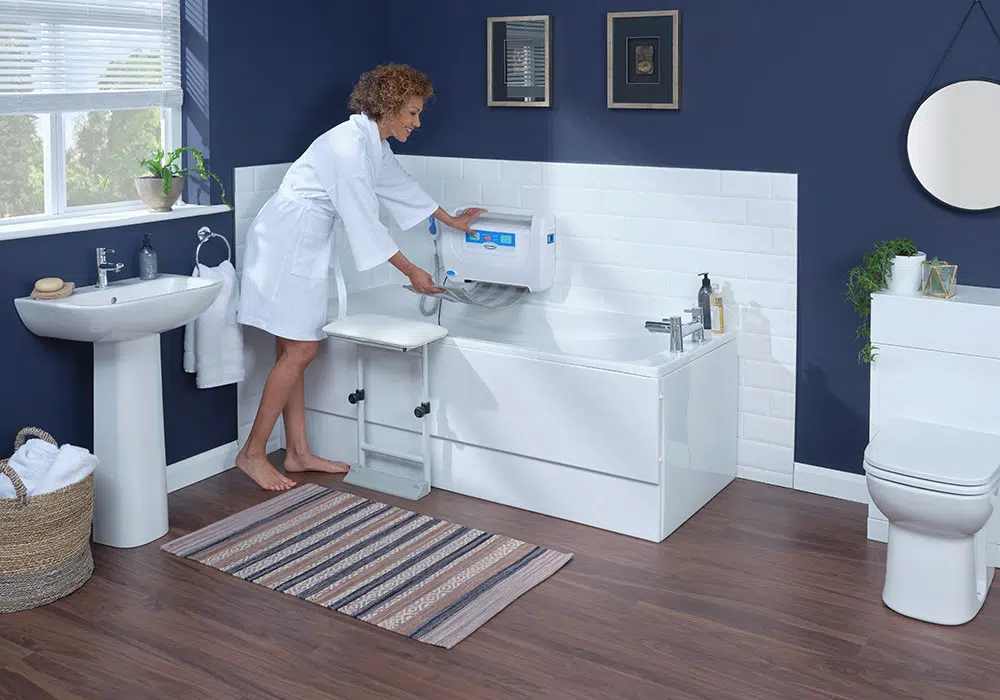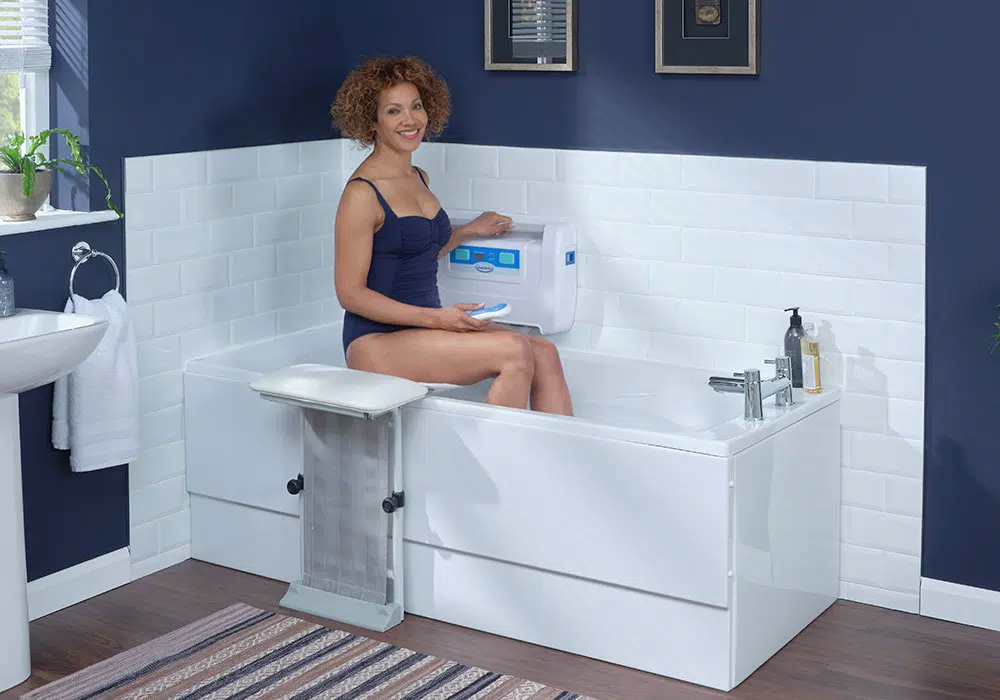 The Easy2bathe bath lift is simple to use. Simply sit, transfer and lower yourself into the bath. When you're finished, easily raise yourself back out and transfer yourself back onto the seat.
There is a splashproof remote for easy use and braille for the 'raise' and 'lower' buttons. It also features a secure handrail to steady yourself as you lower into the bath.
The Easy2Bathe bath lift allows you to fully submerge into your bath. Unlike bath chairs, you're able to fully recline and take a bath.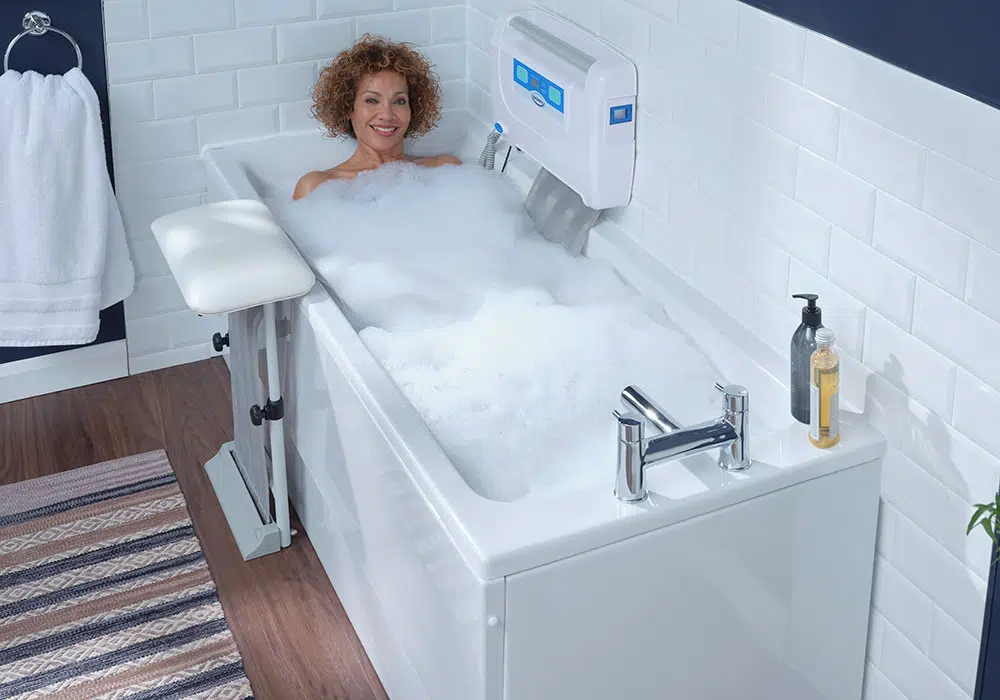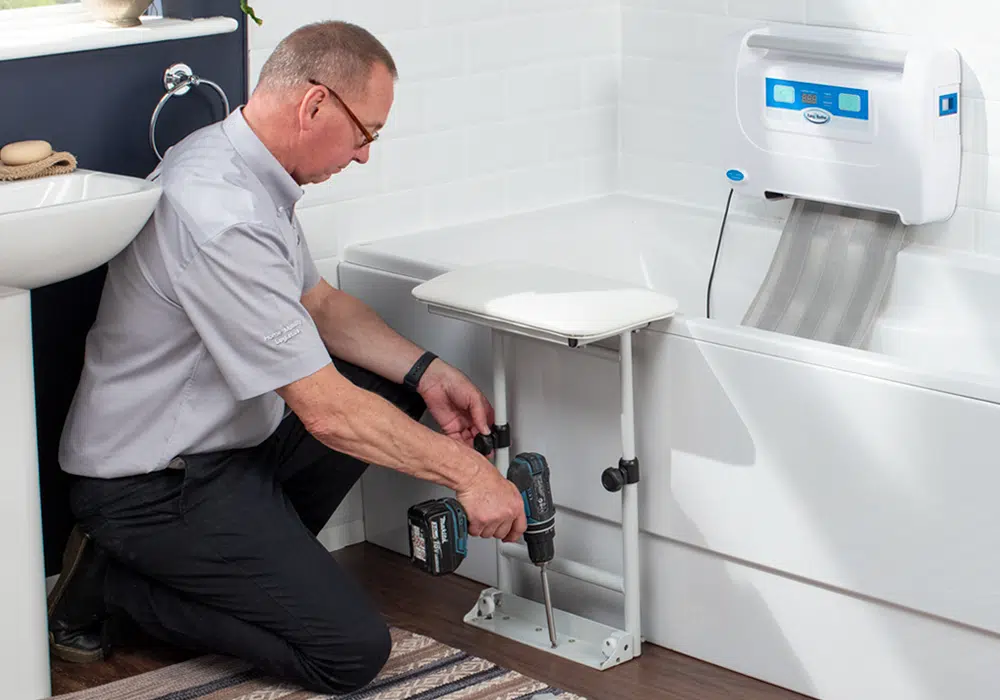 We offer expert and professional fitting of your Easy2Bathe unit. Our experienced engineers will arrive and install your Easy2Bathe with minimum fuss and disruption to you. It is installed in just 1 hour and requires no plumbing, electrical or building work. The Easy2Bathe is designed to fit easily into your existing bath.
All Easy2Bathe bath lifts come with up to 3 years manufacturer guarantee free so you have peace of mind that our product is high quality. In the unlikely event of a bath lift fault, rest assured our engineers will come out to your property to fix any issues.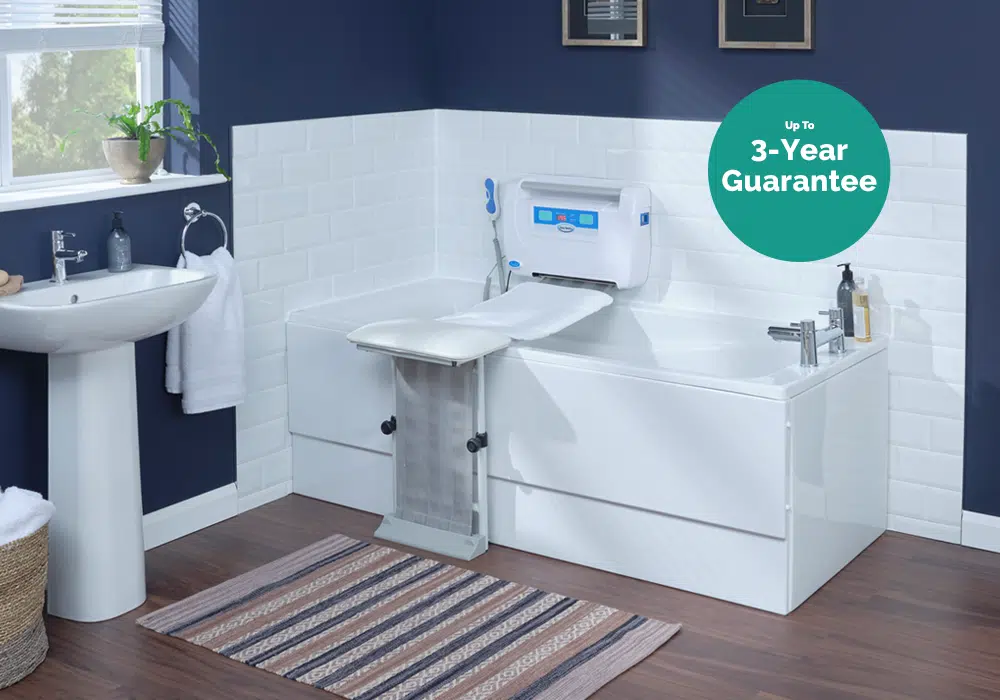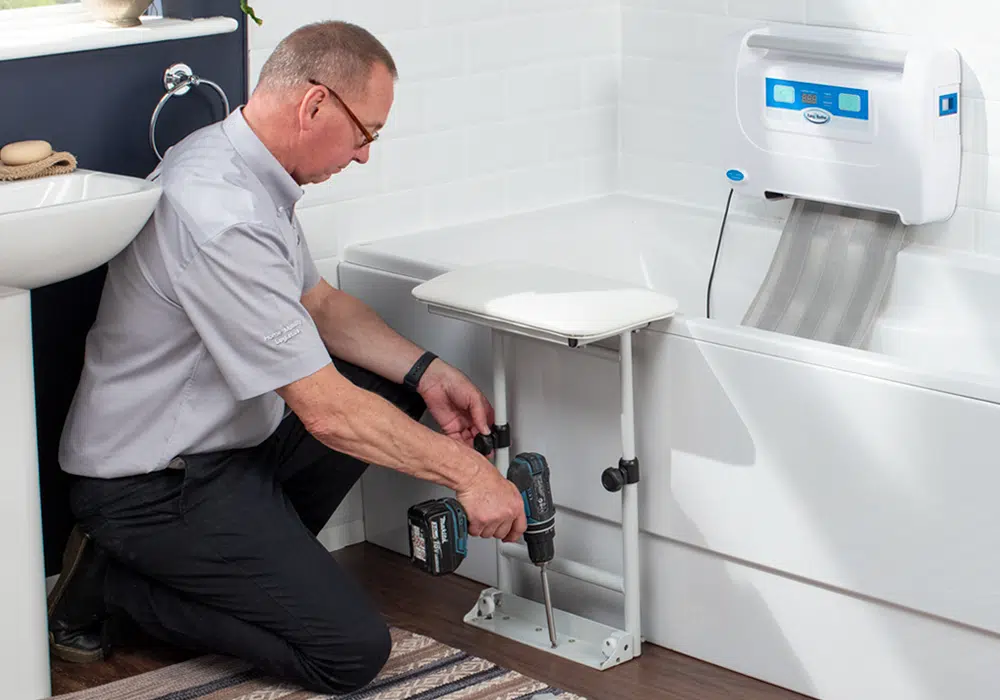 Which? Trusted Trader
Our Which? Trusted Trader accreditation gives you confidence when choosing Easy2Bathe. In order to achieve this accreditation, we had a thorough examination of our business and administrative procedures, as well as undergoing an interview. Take a look at what our customers say.
What does this mean for our customers? 
Peace of mind that you're dealing with a reputable, customer focused company.
We've been interviewed and assessed by a Which? professional involving a rigorous assessment of our business and administrative procedures.
Many companies do not pass Which? Trusted Trader standards. You can be sure that you are dealing with the best in business.
If you want to find out more about the Easy2Bathe bath lift, request a free brochure or book your free home demonstration today.